Many new Mapped Keys
From ISBoxer
This page has been marked as a stub, having little or no useful content. This marking means it will probably get updated soon!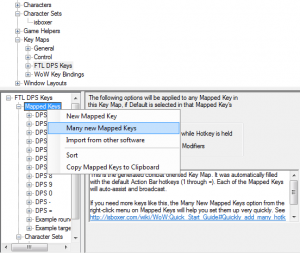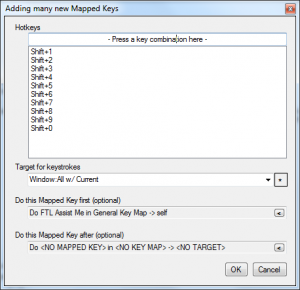 "Many new Mapped Keys" has been replaced by the Mapped Key Wizard

The Many new Mapped Keys window is a Mapped Key generator, designed to quickly set up any number of Hotkeys that broadcast the original buttons that were pressed. The Many new Mapped Keys window has a few other common options, such as the ability to perform a specified Mapped Key before or after the keystroke is sent.
See Also