Done.
I've had a busy 4 months working on ISBoxer 41, including 1 failed Hard Drive sent off to data recovery (pro tip: avoid ever having to do that), 1 post-explosion motherboard sent for RMA, 1 newborn daughter, and countless hours developing, testing, debugging and tech supporting sweet new features.
Big thanks to all of the Beta Testers who provided feedback! We had a very successful beta run, and I'm pretty sure several of the testers will be showing off their new configuration very soon with screenshots, videos and even some walkthroughs.
Details on most of the changes and new features can be found on the ISBoxer 41 page, but here's a few things...
ISBoxer 41 features a new Quick Setup Wizard. Among other things, this includes a revamped final page with different configuration styles available for different games. Here's a shot of configuring the Action RPG style, which is useful for games like Diablo 3 or Path of Exile.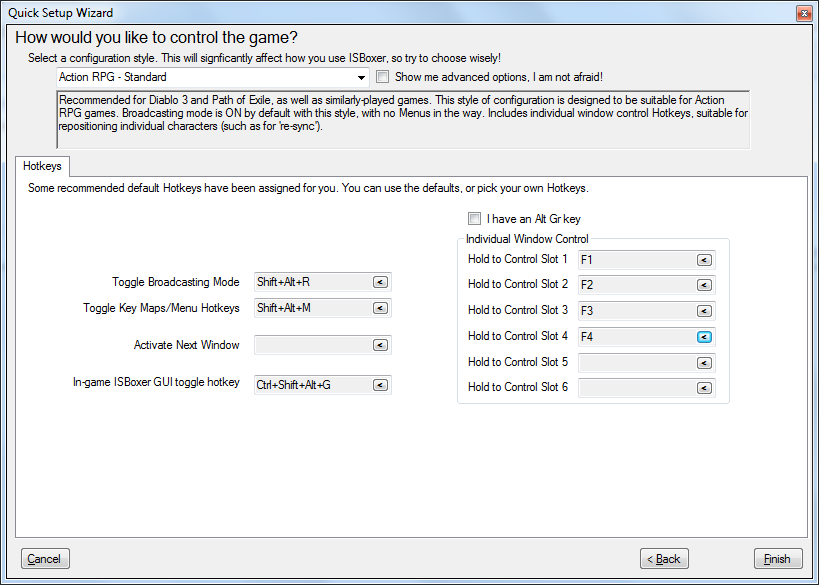 The in-game ISBoxer Control Panel features a sweet new skin to replace the ugly, beat up old one: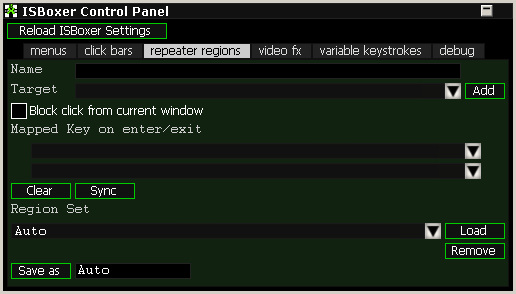 Menus
are the hottest thing since the last hot thing! I see 3 in this picture below, can you spot them? (Credit to user TRoN for designing these Menus, as well as the screenshot)
Many bugs fixed, many improvements beyond the ones I've shown here, lots of work to do yet on new videos and screenshots and documentation, but this update is just too important to hold it back from you all any longer! Please enjoy ISBoxer 41!