Thank you Mirai for all those great videos you put on youtube. I really appreciate your work for the multibox community.
Im a handycapped player and can only play the game by clicking. I set up the custom keymaps like you told us in the video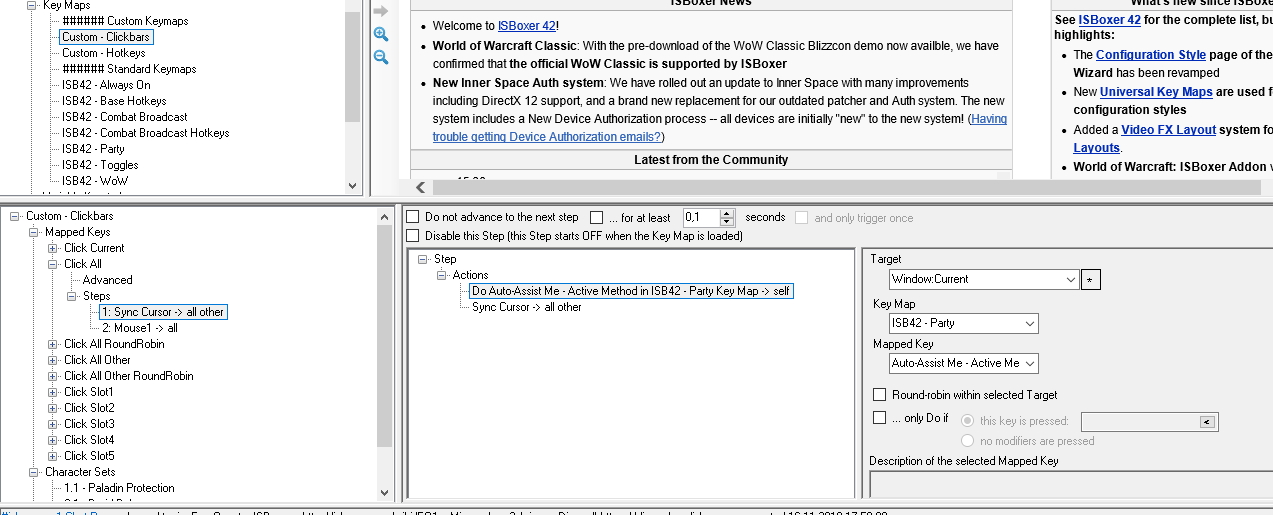 I changed the keymaps from 1 step to 2 steps like you can see above with the "press or released" option enabled.
My question is :
When "hammering" the keys shouldnt a 2 step macro be better than a 1 step with world of warcraft?
Or doesnt that matter at all?
I have the feeling that some actions dont make to every client when im really
going for it (1 step keymap)

For better understanding. Im right with :
2 Step keymap with "press or release"
I
press
the key and it sends
assist and sync
and when i
release
the key it
sends the click
...
1 Step keymap with "default":
I
press
the key and it sends all 3 actions to the clients at once...
What about a 1 step keymap with "press or released" enabled? That would be overkill i guess?

Sorry for the annoyance